there really is so much to be thankful for. we have been playing a game in the car while we drive around running errands or kids to school called the "thankful game." we take turns, one by one, giving thanks to God for something that He has done for us. i want my heart to overflow with thanksgiving. i want to teach my kids to recognize all that God does for us all the time. we all get going one or two things into the game thinking of what we get to say next... it really gets fun to realize all we have all around us!
i don't know about you, but i have to tell myself sometimes, slow down! slow down and take a look around you at how blessed you really are. God is moving all the time, giving all the time, beckoning all the time... there is so much we can praise Him for. and it is always worth it when we come to Him and thank Him for all He has done.
what about you? what are you starting to notice in your life that you can give Him praise about? how do you work thanksgiving into your daily life?
347 -
360:
347.
pretty flowers
in a clean, a messy but clean, living room.
348. a
good night sleep
last night after a couple up with the kids at different times for different needs.
349. going through clothes i
saved in the garage
to hand down to the next kid... so helpful to not have to buy all new clothes every season for 4 little boys.
350. friends who
pursue relationship with me
in so many different ways.
351.
our csa box of produce
every week... and the provision to pay for it.
352.
trying new recipes
because of working with some new ingredients i haven't normally eaten in the past.
353.
children who aren't picky eaters
, but eager to try even things new to me.
354.
little bursts of energy
to start getting things done.
355. my little david who goes on
an egg hunt every day
and brings me in fresh brown eggs from the backyard.
356. a
very peaceful home
to live in.
357.
a little pocket of time to write
on my little space on the internet all i give thanks for.
358.
leaves changing colors
- red, yellow, orange... beauty.
359. my body slowly changing shape - more and
more evidence of the life
growing within.
360. that
God speaks
to us in the watches on the night while we sleep.
i am linked up at
a holy experience
. i would love to hear from you in the comments below!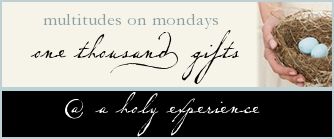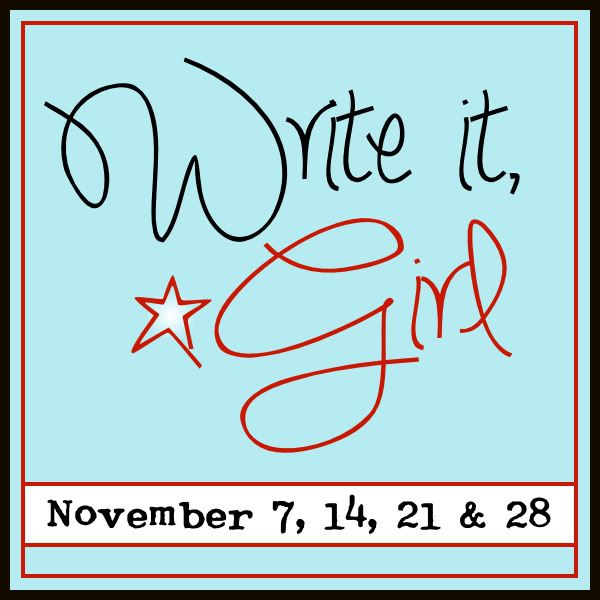 charis