part of sharing my journey and the things i learn and experience is sharing tidbits of how we live on a missionary's income (living on financial support of those who feel called to partner with us in building a house of prayer here in our region) with a large and growing family right here in california.
one thing i will say is i don't know how we could do it if we had debt. we are so blessed to be free of consumer debt and also free of the monthly burden of car loans. we have our mortgage and a 2nd on our house, our regular utilities and costs of living, gasoline expenses, food expenses, and the tuition for our kids' schooling. that is the basics of what we need - no credit card payments, no car loans or leases, no student loans, no medical debt we are trying to pay off... we are very blessed to be freed up to live simply and pursue what God has before us without the extra burden that so many people live with. we lived with debt in the past because of various choices we made, so we know how extremely blessed we are to be free of all this and how much hard work and restraint it takes to dig out of it! one plug that i would shamelessly make is for
dave ramsey
and his books about finances- i am one of many people i know who have benefited from his counter-culture take on money and belief that it is possible to live without debt.
even with having fairly moderate expenses for a large family of 6, soon to be 7, i find that i, the one who does most of the regular finances though my husband is fully involved in the non-regular bigger decisions, have to continually be creative with money and budgeting and spend a lot of time in prayer to have a heart full of faith when it comes to money instead of a heart full of fear. i am no where near "arriving" in this pursuit of approaching money in faith, but i have found a couple keys that help me keep my heart in check and redirecting my eyes to my Provider instead of the black and white numbers in the check register.
5 keys to approaching finances with faith instead of fear:
1. pray, pray, and then pray some more!
really, this sounds so basic, but it can be so hard to stop and pray when you want to dive right in and make something work in the numbers. i am learning how to approach Father God as my Provider who really does care and know my needs and simply ask Him to provide when the dollars and cents simply don't make sense. when something unexpected comes up or we haven't had enough support money come in to just make the simplest bottom line, i go to my husband and we pray together, asking the Lord specifically to provide for our needs.
often we involve our kids in praying for finances. at first i was hesitant to do this because the last thing i wanted was to cause them to worry about adult problems and feel insecure or afraid because of money.
what i learned is this
: if we can approach our need and our petition to God full of faith and give my kids the opportunity to partner with us in prayer for specific measurable needs, we give them the opportunity to build a history of trusting God and seeing answers to prayer. it is like filling a "bank account," so to say, of faith in the God who cares about them that they can draw from when they are grown and facing their own issues. if i simply keep these prayer times private between my husband and i, i actually rob my kids of an opportunity to see God come through and praise Him for His faithfulness.
i want to stress one point of this though
- if i don't have enough faith in the middle of a particular circumstance, i do try to spend time with the Lord in worship, prayer, and the word building that faith before i come before my children for them to partner with us. i want them to see their parents live the life of faith we are calling them to. while i think it is great for them to know that we struggle at times just like they do, we also need to show them with our lives how to live when things aren't going perfect around us. children learn more from watching how we approach God and live out faith than just from the things we say and teach them alone.
one of the best moments as a parent i have had is getting to tell my kids when God has answered their prayers. i love telling them when unexpected money shows up or God provides a way to do something that there is no logical way we should have been able to do. i love the confidence they respond with - the child-like faith that says, "i know, we prayed about it right?" sharing victories in faith with my children is priceless and stirs me to believe more and more in my own walk with Him.
i wrote in the past about some of my journey in praying for God's provision for finances in the post
He told us to ask
.
2. read the sermon on the mount
the sermon on the mount is found in matthew chapters 5-7. i find there is so much in this 3 chapter passage of the Bible and i often hear it called
christianity 101
. in this sermon, Jesus laid out what a life of following Him looked like, and actually talked a lot about money. i find that if i am about to tackle the finances on a monday (my typical day to work on money) and feel the flutter of fear in my heart i pull out my Bible. if i will turn aside for just a few minutes to read the sermon on the mount and pray into any part that stirs my heart, i will be so much more productive when i dive in on paying bills, balancing the checkbook, or whatever financial thing i am working on. i like to think of the sermon on the mount as my
secret weapon
against fear. take it and make it your own!
3. take time to worship God
worshiping the Lord is
crucial
for me. i like to sit at my piano and play a favorite worship song and sing to the Lord. sometimes this turns into singing out of a passage in the Bible that is touching my heart or singing my prayers and the things weighing heavy on me out to Him. always, and i am pretty confident in saying always, i walk away from even the shortest time in worship changed. there is something about adoring the Lord in the midst of fear, frustration, and hard life circumstances that not only brings Him so much pleasure and glory, but strengthens the heart to believe. if you are not a musician, it is okay! you can crank up your favorite worship cd or turn on the
ihop prayer room
web stream and sing and worship with one of their sets (they have worship steaming 24/7 and archives you can listen to). you can open up your own Bible and sing a passage - i always recommend starting with something like a psalm first since they were written to be sung anyways. you can sing your prayers to a simple melody of a song you already know. if you think you have a bad voice and don't want anyone to hear, go into a room and shut the door or sing in the shower - i think everyone sounds better in the shower! the point is to worship. worshiping
before
the circumstances change is such a beautiful gift to bring God.
4. give sacrificially
this seems crazy and sometimes feels crazy when money is already tight! logically it makes sense to wait until there is extra cash before giving. the truth of the matter is, the way we live with little is
exactly
how we will live with much. if we are generous when we have little, we will be generous when we have much. if we are stingy and fearful when we have little, we will still struggle with being stingy and fearful when we have much.
very few people
are actually in the place financially that they feel
free of need
regardless of pay raises or lowered expenses.
it is
always a choice
we have to make to live with an open hand and not a closed fist. i have found that when my hand is open, it is easier for the Lord to fill it. when my fist is tightly shut, i tend to strive to be my own provider and fail to look to Him for the answer. only the Lord can show you where to give and how much to give, so i would say ask Him! He is so faithful to provide when we partner our hearts with Him and live generously like He is towards us.
we tithe, and i know this is something people go back and forth on whether it is still required for new testament believers or if it was strictly a jewish thing. well, regardless of if it is required by the Lord, we choose to give 10% first and trust Him to stretch our 90% to pay what needs to be paid. when i speak of giving sacrificially, i am always speaking of above and beyond the basic 10%. i can tell you that it will rarely make financial sense on paper to tithe, but somehow it does work out. God honors our heart posture and the practical practice of making Him our Provider and giving this as thanks for all He does.
5. cultivate a thankful heart
being thankful is something i am always working on. we play
a thankful game
with our kids in the car. we try to always give thanks to God before we come before Him in prayer with a need. we try to text, email, or write a quick note of thanks to our financial partners or those who give special financial gifts every time they give. we don't want to ever take for granted all the ways God provides and sustains our lives. i work on recognizing beyond the financial because simply growing in giving thanks strengthens the faith muscle in my heart. i think sometimes of the
10 lepers
that Jesus healed and the one that came back to thank Him - i want to be one who comes back to give Him thanks.
so the fall leaves have nothing to do with finances, but they sure catch my eye these days!
these are just some practical tools that help keep my heart aligned as i learn how to live this wild adventure of living by faith financially and in every area of my life. even if you don't live on a missionary support style income, all of these 5 tools can apply to your circumstances right now. this list is definitely not all inclusive, so i welcome below in the comments ideas of how you keep your heart aligned when you approach finances.
this is a marathon and not a sprint - we all will trip up and give into fear at some point, but the point is to get back up and chose to keep going and keep trusting and keep growing in faith. if there is one thing i have learned over the past 3 years of living on missionary support it is this:
His faithfulness does not depend on my level of faith - He provides because of who He is.
i just get the chance to celebrate and partner with Him when i turn my heart towards Him and believe. He provides for the just and the unjust
alike
, so it isn't up to us - He is who He is because that is who He is. what a safe place to trust and come and ask and believe!
what is one way you deal with your heart when it comes to finances? how do you keep yourself walking in faith instead of fear? what do you do to overcome fear when you find you have given in?
watch for an upcoming post on
practical ways i feed a family of 6, almost 7, on a tight missionary budget
and manage to eat healthy whole foods, many organic - with california food prices! i am excited to share this part of our journey with you.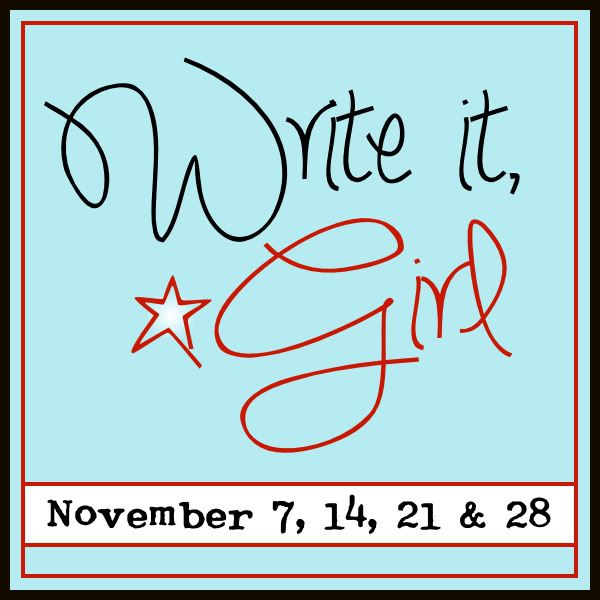 charis