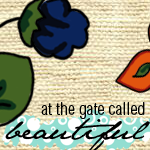 ok, so i have been dying to learn how to make one of these and i finally have thanks to my sister making the image for me and this
grab my button post
at
blogging with success
.
a serious headache later on top of my already achey feverish body, (yes, we have been passing this virus around and around it seems), and we have a button and the code for you to put it on your blog or web page. kind of fun right? i am a bit slow when it comes to html, so i am easily excited by figuring out things that come so natural for a lot of you.
enjoy the button and check out my past post on
my amazing five year old son
!
charis